Specialists with Extensive Industry Knowledge
Knowledge, experience and exceptional insights from industry specialists
Our veteran specialists, keen observers of their respective sectors for 10–20 years, provide corporate clients with advice they can use and profit from.
Each project is assigned an analyst with extensive consulting or work experience in a variety of industries, to provide optimum planning for the client's needs.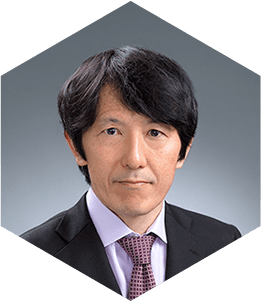 Electronic Devices and Materials
Fields
electronic parts
automotive parts
electronic materials
high-tech trading companies
EMS
electricity storage and natural energy
Person in charge
Tomohiro Murata
Executive Officer, Head of Industry Research Department
Joined Frontier Management after careers at Daiwa Securities and Morgan Stanley Securities (now Morgan Stanley MUFG Securities). Has 17 years' experience as an industry analyst. Has long boasted top-level billing in key rankings of industry analysts, including the No. 1 spot on the Nikkei analyst ranking in 2001. Author of Denshi Buhin Dake ga Naze Tsuyoi ("Why Japan Is Only Strong in Electronic Components", Nikkei Business Publications, 2011), Keiei Kiki niwa Kyuryo wo Fuyasu! ("Increase Pay during Management Crisis!", Nikkei Business Publications, 2013), Denshi Buhin: Eigyo Rieki Ritsu 20% no Business Model ("Electronic Components: 20% OPM Business Model", Nikkei, 2016), Kono Hon wo Yomazu ni Shinu na! ("Guidance of 15 Selected Gem of Books", seizandobook, 2018) and Saishin Denshi Buhin no Doko to Karakuri ga Yo-ku Wakaru Hon ("Trend Guide Book of Electronic Component", Shuwa System, 2018/2023).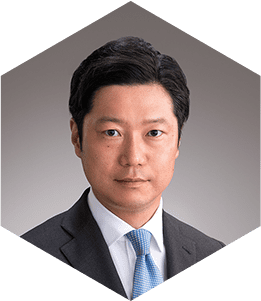 Distribution
Fields
department stores
GMS and SM
convenience stores
apparel
retail and specialty stores
e-commerce
Person in charge
Taketo Yamate
Managing Director
Joined Frontier Management after careers at Warburg Dillon Reed Securities (now UBS Securities and Credit Suisse. Has worked in industry and company analysis in consumer industries (retail, foodstuffs and consumer goods) for 18 years and has graded shares of over 50 listed companies. In 2002 became the youngest-ever Senior Analyst at UBS Securities (with responsibility for the foods and consumer-goods sectors). Consistently enjoys top-level billing in Nikkei Veritas' "Popular Analysts" ranking (reaching his highest-ever ranking in 2010 with the No. 2 spot for the general retail sector).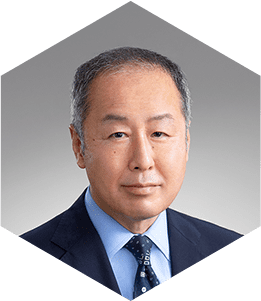 Real Estate and Construction
Fields
real estate
residence
general construction
Person in charge
Toshihiko Okino
Senior Analyst, Industry Research Department
Held positions at a management consulting company and a real estate company, then Smith New Court Securities, Dresdner Kleinwort Benson Securities, Schroder Securities and UBS Securities, before joining Frontier Management. Selected by Institutional Investor for 12 consecutive years (2004–2015) and by Nikkei Veritas for 14 consecutive years (2003–2016) and in 2018 as the top analyst in the residential and real-estate sectors.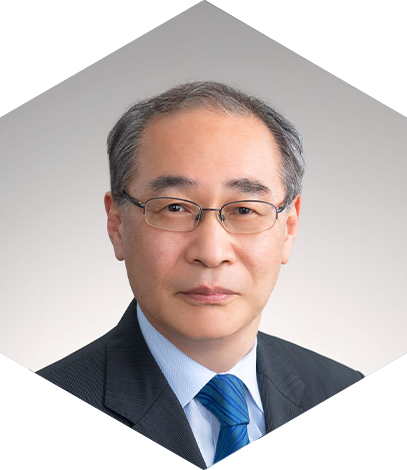 Steel / Non-ferrous metal
Fields
Iron and steel (

blast furnace, electric furnace, special steel

)
Iron and steel trading company
Non-ferrous smelting
Electric wire
Person in charge
Kazuhiro Harada
Senior Analyst, Industry Research Division
Joined Frontier Management Inc. after working at Credit Suisse Trust Bank, Deutsche Securities Co., Ltd., Mitsubishi UFJ Morgan Stanley Securities Co., Ltd., and SMBC Nikko Securities Co., Ltd. For 34 years, he has consistently engaged in analyst businesses on the sell side and the buy side. In the Nikkei Veritas analyst ranking, continued to rank top 3 for 12 years from 2005 to 2016 in charge of the steel, non-ferrous metal, and wire industries. Since 2017, in charge of small-and medium-sized stocks and engaged in surveys of the service industries.
Automobile
Fields
Automobile
Auto parts
Tire
Person in charge
Masahiro Akita
Senior Director, Industry Research Division
He started his career at Aisin Seiki Co., Ltd. (currently Aisin Corporation), and joined Credit Suisse Securities (Japan) Limited in 2011. He was engaged in research on the automobile and auto parts sector in the Equity Research Department of Credit Suisse Securities (Japan) Limited. He led the Japan Automotive team as a senior analyst and also served as the global sector coordinator for the Global Automotive team. He has been ranked in Institutional Investor Japan Research Survey and Nikkei Veritas Analyst Rankings.
Other Industries
Technology

AV equipment
electronics
FPD
game equipment
car electronics

Consumer goods

Foods and agricultural and fishery processing
apparel
daily necessities and luxury grocery items

Healthcare

Pharmaceuticals
medical institutions
medical equipment and materials
distribution, wholesaling and information

Food and beverage/services

Restaurants
leisure
travel and hotels
education and academic support

Finance

Banking
securities
credit cards and sales on credit
other finance-related fields

Automobiles

Automobiles
automotive parts

Infrastructure

Communications
transportation
energy

Construction / real estate

General construction
manufacture and sale of construction materials